Retail Projects
Below is a small selection of retail projects which Joe has worked on as a planning consultant. To discuss a project further contact Joe at 087 7509637.
Shopping Centres
Extension to Liffey Valley Shopping Centre and adjoining Foodstore at Liffey Valley, Dublin.
Joe worked as part of the planning team that prepared the planning application and EIS for an extension of 56,000m2 and a multi-storey carpark at the Liffey Valley Shopping Centre, Dublin.
The proposed foodstore on an adjoining site had a gross floor area of 11,787m2.
Joe reviewed all planning drawings that were prepared by two separate architects, all engineering and services drawings to ensure compliance with Planning Regulation requirements.
Joe also prepared the first party appeals with respect to development contributions for both applications and contributed to the responses to third party appeals submitted against the decisions of the South Dublin County Council to grant permission.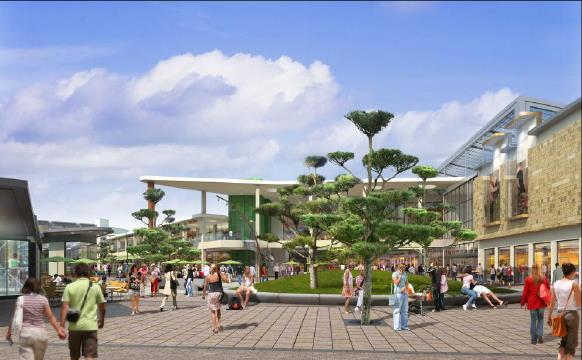 Artists impression of proposed Liffey Valley extension by Benoy Architects
Joe has also contributed to planning applications for: -
The Opera Centre Shopping Centre in Limerick City

Shannon Town Centre

Charleville, Co Cork
_________________________________
Retail Parks



Retail Park, Neil T. Blaney Road, Letterkenny, Co. Donegal
Joe wrote 5 chapters for and edited all other chapters of the project EIS, which was requested by An Bord Pleanala at appeal stage.
He also prepared all of the planning documentation and reviewed architectural and engineering drawings to ensure compliance with the Planning and Development Regulations, for a 10,955m2 Retail Park (8 units) at Neil T. Blaney Road, Letterkenny, Co. Donegal.
The development includes an anchor unit of 5,330m2 and 7 units of 700-725m2.
Letterkenny Town Council's decision to grant permission was appealed by a third party. Joe prepared the response to the appeal and permission was granted by An Bord Pleanala, subject to conditions.
The site is located in Letterkenny Town Centre.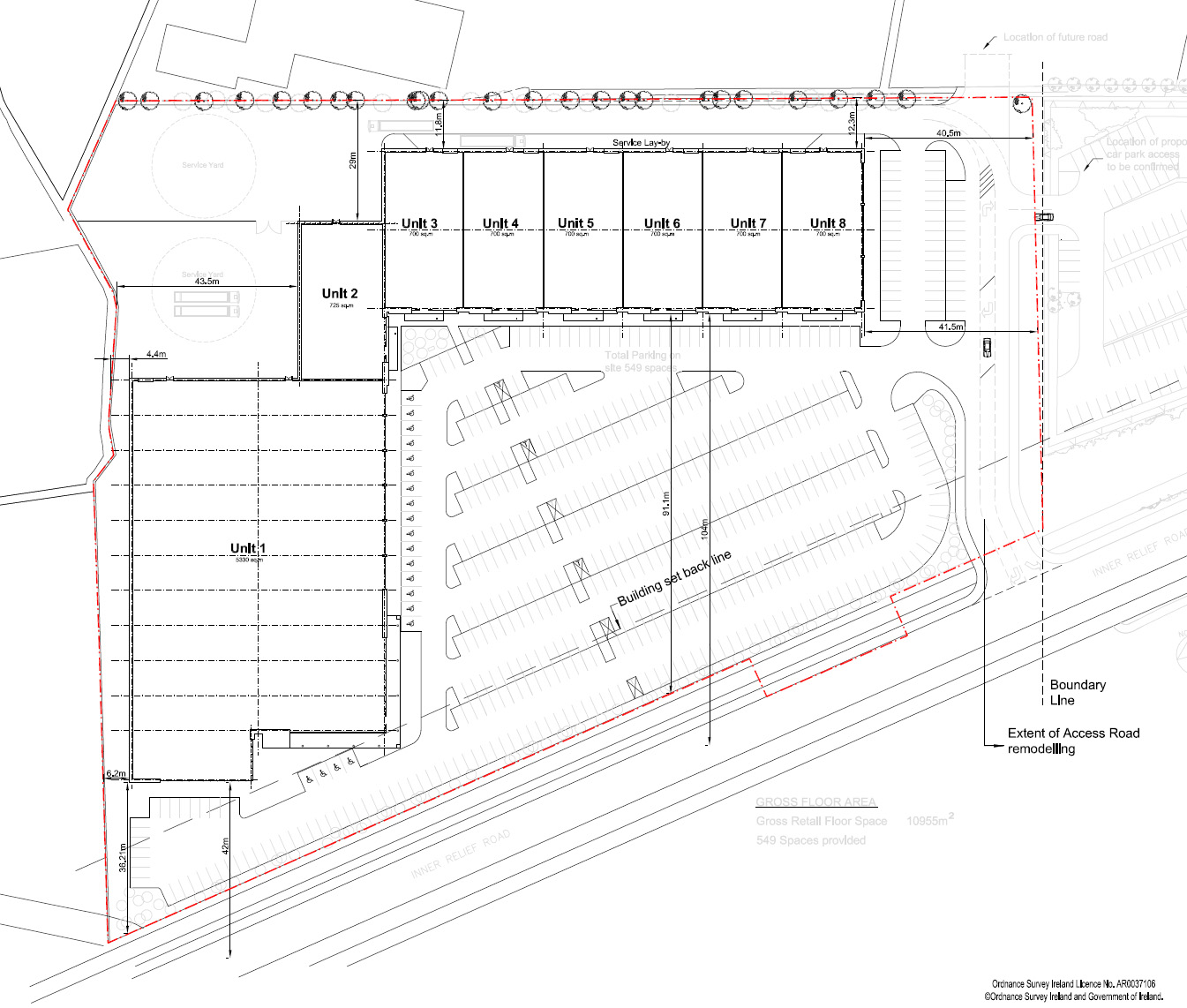 Site Layout Plan by Ostick and Williams Architects
Joe has also contributed to planning applications in respect of Retail Parks in: -
Waterford City

Wexford Town

Tullamore, Co Offaly

Ballina, Co Mayo
_____________________________________
Mixed-Use Retail, Commercial & Residential
Main Street, Clonee, Co Meath
Permission was granted by Meath County Council for a mixed-use residential, retail and commercial development at Main Street, Clonee, Co Meath.
The development consists of 3 buildings ranging over 2 levels of basement carparking, with a mix of office and retail, including a convenience supermarket of 1,797m2 at ground floor with office and residential development above. The development also contains 74 no. apartments.
Joe worked as part of a team consisting of planners, architects, landscape architects, transport, wastewater, mechanical and electrical engineers to bring the project from early feasibility stage through to the granting of permission.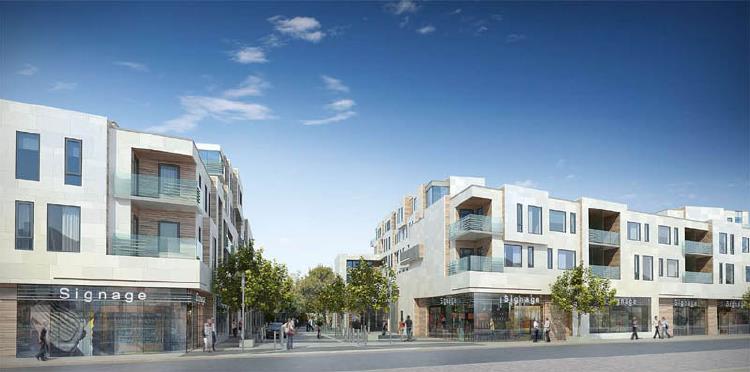 3D image of development from Main Street, Clonee, by HKR Architects
_______________________________________
Urban Redevelopment - Retail
Nutgrove Centre (former Nutgrove Retail Park), Nutgrove Avenue, Rathfarnham, Dublin 14
Permission was granted in 2011 by Dun Laoghaire Rathdown County Council for a development of the following description: -
(1) Demolition of retail warehouse and partially constructed adjacent crèche building and construction of a licenced discount food store; (2) Partial demolition, redevelopment and subdivision of former DIY store into 3 separate units for retail / commercial use; (3) Construction of 2 No. retail / commercial units in former garden centre area adjacent to former DIY store; (4) Signage for all units (a), (b) and (c) above; (5) Upgrading of 2 No. existing advertising signs; (f) Modifications to existing car park layout; (6) Landscaping and redevelopment of pedestrian access from Nutgrove Avenue.
Joe managed the preparation of the application and response to further information, which had input from 2 separate architects, traffic engineers and landscape architects.
The Lidl store opened in mid 2012 while the renovation of the other stores is competed.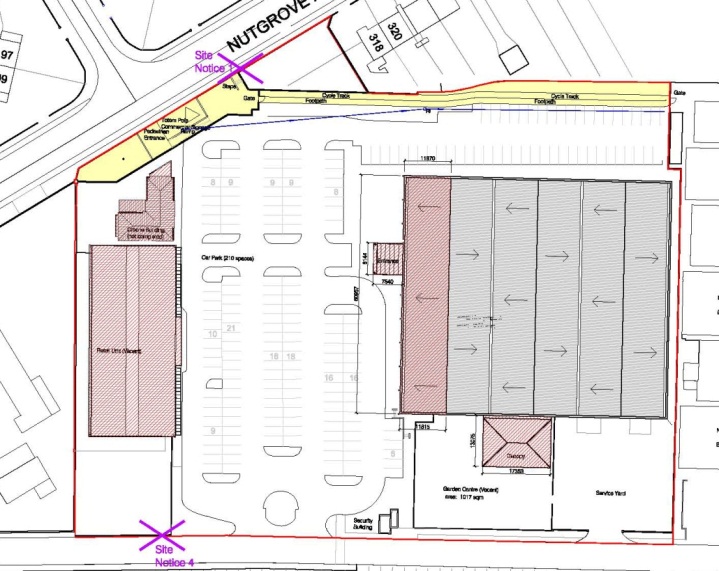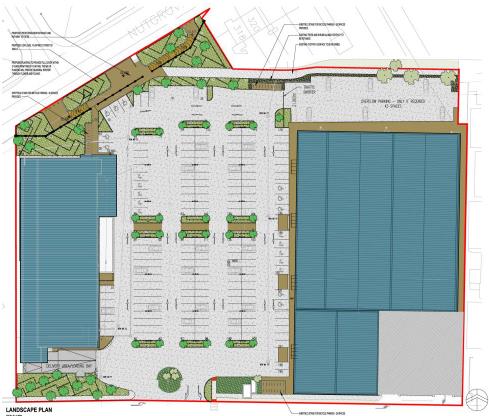 Original layout with buildings to be demolished shaded Proposed Layout (both by SBA Architects)
_______________________________________
Retail - Agricultural
Cappincur, Daingean Road, Tullamore, Co. Offaly.
Joe worked as part of a multi-disciplinary team that secured a grant of permission from Offaly County Council in 2011 for a 'Town and Country Store', including internal storage and retail areas, external storage/pickup compound, façade mounted signage, 50 no. surface parking spaces, a new roundabout off the Daingean Road serving the proposed site and a permitted residential development opposite.
The development will serve the needs of the agricultural hinterland of Tullamore Town and will sell farming and agricultural supplies and animal feed amongst other products.
Construction is due to commence in 2013.